A couple of months ago Sophia asked me if I could write a piece on how I got into esports for this new paper she was working on. Although I haven't done any proper writing in years I took on the challenge and I'll tell you this, if felt pretty damn good to hold the paper in my hands once it was printed.
The Meltdown Gazette is distributed for free at all Meldown bars and was also given out at Paris Games Week. Below you'll find the piece I wrote for them, I hope you like it!
________________________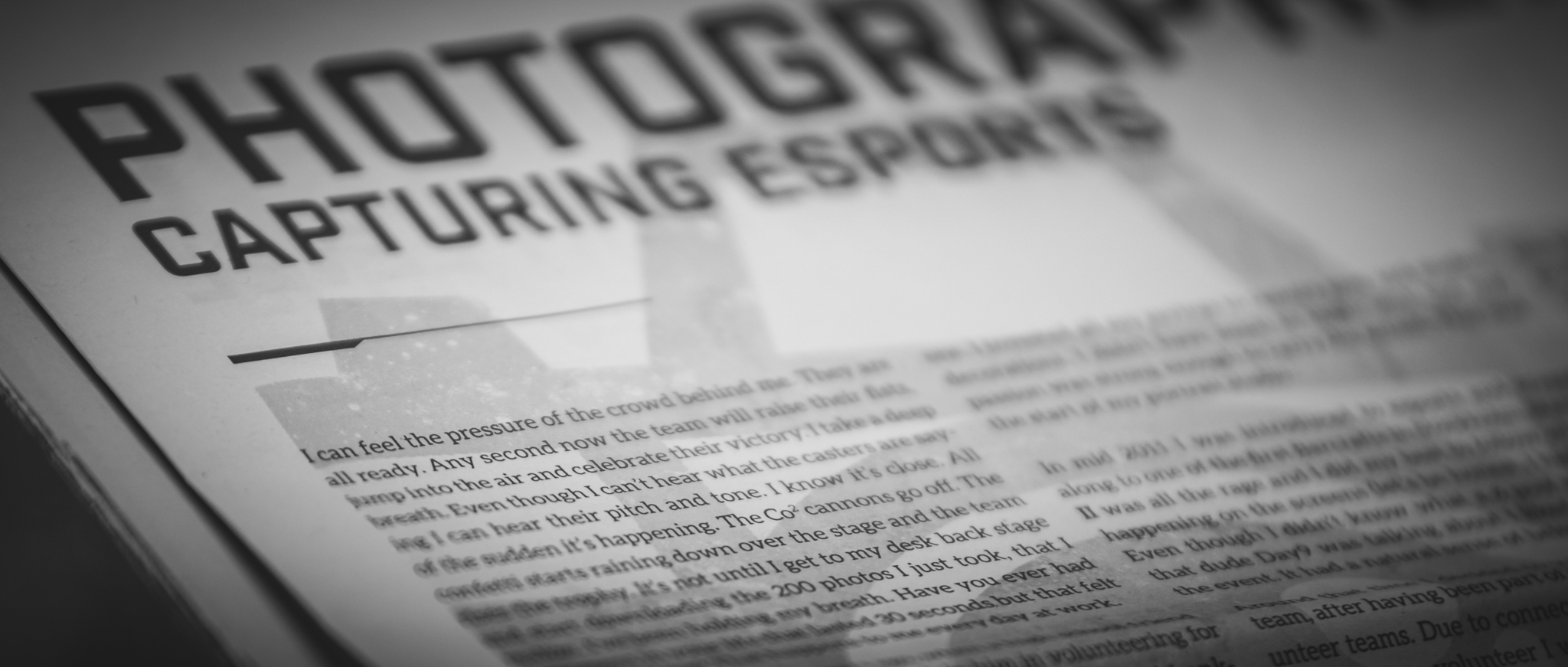 I can feel the pressure of the crowd behind me. They are all ready. Any second now the team will raise their fists, jump into the air and celebrate their victory. I take a deep breath. Even though I can't hear what the casters are saying I can hear their pitch and tone. I know it's close. All of the sudden it's happening. The Co2 cannons go off. The confetti starts raining down over the stage and the team rises the trophy.
It's not until I get to my desk back stage and start downloading the 200 photos I just took, that I realize, I've been holding my breath. Have you ever had a moment in your life that lasted 30 seconds but that felt like a lifetime? That happens to me every day at work.
My story begins 13 years ago, when a high school friend of mine asked if I wanted to join him in volunteering for DreamHack. I had never been to a LAN party and frankly hadn't really heard about one either. I somehow convinced my parents to send their 16 year old daughter to a city three hours away to work at a LAN party with 4,500 visitors with people she had never met before (thanks mom and dad!). Off I went and what an experience.
Esports had yet to make a big impact on DreamHack. It was much more of a LAN party, a demo party and a community. It was more about meeting friends than playing games. This was my image of DreamHack.
At the beginning, photography was a separate path for me. It had nothing to do with games or esports or even events. I got my very first camera, a red compact analog Kodak, almost 20 years ago. My most common model was my guinea pig Pelle and I used to beg my parents for more film. Limited to 24, or 36 if you were lucky and got the extended roll, every shot mattered more. Not that 10 year old me paid much attention to that. Fast forwarding to 2006, I bought my first DSLR and my passion for photography grew deeper. I never took any classes in photography. I did the trial and error method (trust me, there were a lot of errors in the beginning) and slowly worked out what "my style" of photography was. But it still wasn't a career path.
I went to the university straight after high school and graduated with a Bachelor in Business Administration with Marketing specialization. I took a marketing job in Stockholm for 1,5 years before realizing what my dream had been all along. This was in the first months of 2012. I quit my job and started my own company. Did I feel like it was a gamble? With no real business plan or any experience in building or maintaining a business, it sure was one. I invested all my savings in camera gear and studio decorations. I didn't have much to begin with but my passion was strong enough to carry the dream. This was the start of my portrait studio.
In mid 2011 I was introduced to esports and dragged along to one of the first Barcrafts in Stockholm. StarCraft 2 was all the rage and I did my best to follow what was happening on the screens (let's be honest, I had no idea). Even though I didn't know what a 6 pool was or what that dude Day9 was talking about I liked the feeling of the event. It had a natural sense of belonging.
.
Around that time I decided to join DreamHacks photo team, after having been part of several of their other volunteer teams*. Due to connections and trust I built over my years as a volunteer I was promoted to team leader a few weeks before DreamHack Winter 2011 after the former leader left. I now faced the challenge of guiding a team of 8 content creators covering every little corner of the event. I was very familiar with the LAN, the demos, the concerts and everything that had been my DreamHack experience for the past 8 years. But esports was new. This event was the first time DreamHack really focused on esports, having their StarCraft 2 finals in Kinnarps, the ice hockey arena right next to Elmia. This was the first time I ever shot an esports event. And it was when Team Liquid's Hero claimed the trophy, that if not the world, then at least Sweden realized the magic of stadium esports events.
To me, esports added a new element of excitement and a new kind of beauty to my photography. It was like esports and photography had joined in a beautiful marriage of excitement, adrenaline, world tours and life changing friendships. And a feeling of completeness. Of coming home. For the first time in my life I had found something that made me truly happy. Something that made me strong and that gave me a medium to tell stories that needed to be told. That was the beginning of my new life.
While going through the pains of getting my business up and running I worked esports photography on the side, trying to build a portfolio to show the growing industry the value of good photography. Continuously being told "how incredibly impossible" it was, that this was "not something one could get paid to do", it "wasn't a career path" and that it was "at best a hobby" – a quite expensive one counting all I had to invest in it. You know this bit of advice from cliche business books: "If you are good at something, don't do it for free". 
"To me, esports added a new element of excitement and a new kind of beauty to my photography."

.
And so I started charging for my photography, while shaping my portfolio, defining my style and building a solid network of industry professionals. Turns out, people and companies were willing to pay for my work. It wasn't an overnight change, it took years. And as the industry grew and matured, so did my photography.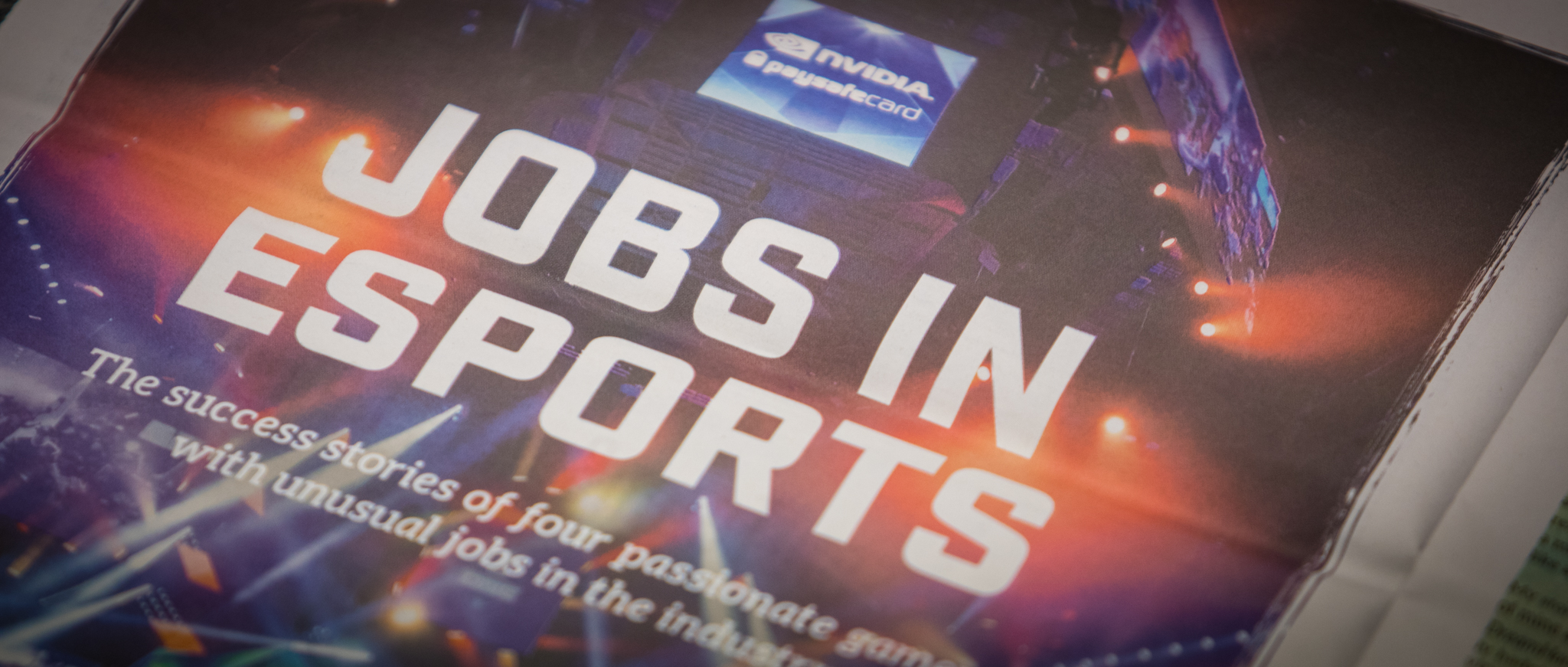 Fast forward to 2014. For the past couple of months I had been examining different organizations in esports that would have the deepest need for a photographer on a regular basis. My eyes fell on ESL, having freelanced a few times for them the past year. Combining a strong portfolio with solid network connections built over the past years I set out to make my dream come true. One month later I left my life in Sweden and moved to Germany. I was the Lead Photographer at ESL. A full time position in an esports company solely focusing on photography. I had achieved what I'd been told so many times wasn't possible.
My name is Helena Kristiansson. I was born in Lund, Sweden, 29 years ago and for the past 5 years I've kept fighting when people told me my dream was impossible. Today I travel the world producing and developing some of the best esports photography in the world.  To date I've shot over 85 esports events, most of them while working for the world's largest esports company.
*DreamHack has over 500 volunteers at their two yearly events in Jönköping, Sweden.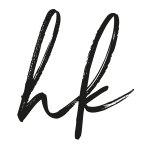 ---