I'm honoured to be nominated and selected as a finalist in the 'eSports Industry Awards' for 'eSport Photographer of the Year'. The nominees were recently asked to send in their top 6 photos from October 2015 to October 2016 and below you'll find my selection and a few words about each photo, what it means to me or what it felt like taking the photo.
The category has been moved from an expert jury to a public vote, which means you and everyone around you get to decide who should win. If you like the photos and think that I deserve the title of 'eSports Photographer of the Year', please cast your vote here. I truly appreciate the support!
Tears of Joy

Wilton "zews" Prado kneels on stage, hugging his crying mom after winning
the second CS:GO major of the year, ESL One Cologne 2016.
.
I was right there, after the winning ceremony of ESL One Cologne 2016. I didn't see her shake from the tears, I felt it. To date, this is one of the most emotionally gripping moments of my career. Knowing where to be, and being there with the right lens and the right settings, is a key skill in this industry. This photo illustrates a moment where I truly was.
Into the Light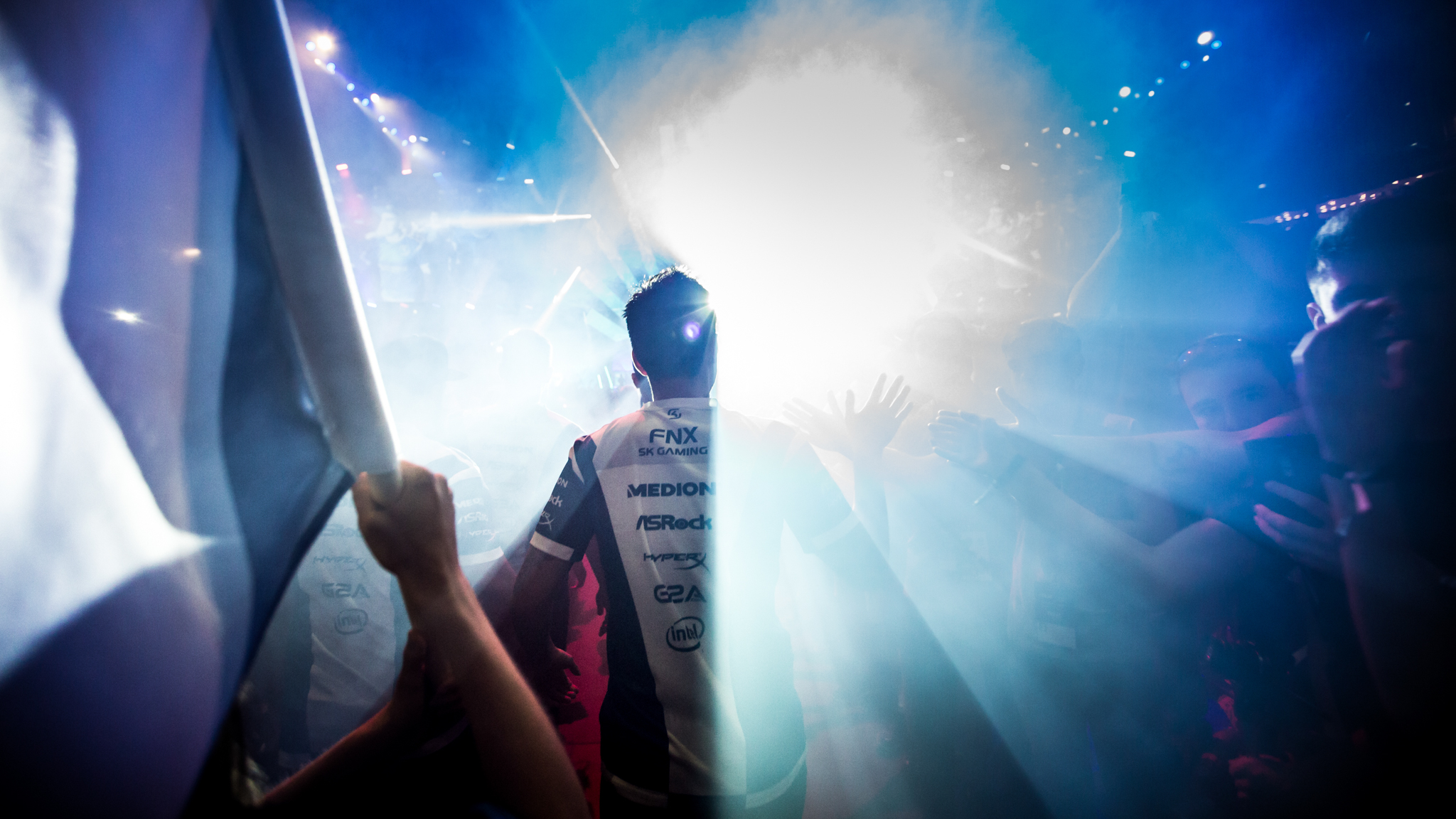 The spotlight falls on Lincoln "fnx" Lau as he makes his way to the stage
where he is about to claim his second consecutive CS:GO major title.
.
Know your light, play with it. A technically very complex shot, both editing wise and actually capturing it in the first place. As we work in a 'live business' there are no retakes. Aligning the moving and flashing spotlight with the players head to get this affect was a one in a million shot.
Winning Rounds
Christopher "GeT_RiGhT" Alesund celebrates as NiP take a round
against NaVi during the group stage of ESL One Cologne 2016.
.
We are used to seeing a cheering GeT_RiGhT after a winning round. But seeing him cheer, as we also, in the same photo, see the game presenting his team with a round win in this manner is very unusual. Placement, timing and player knowledge (who will react and when) was crucial for this photo.
Against All Odds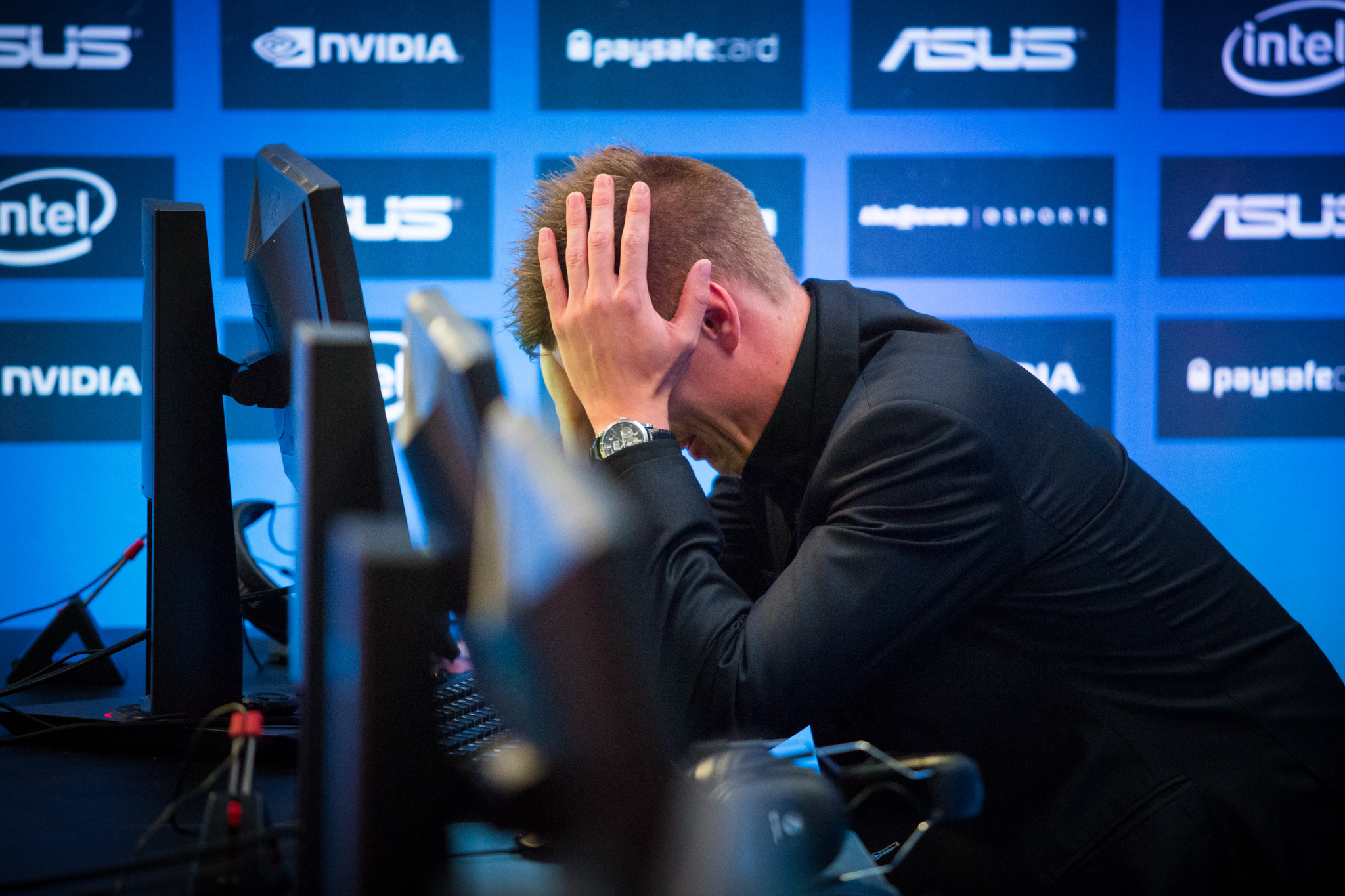 Astralis team manager, Frederik Byskov, in tears of joy after his team achieved
'legend status' with two stand-in players at the last CS:GO major of 2016.
.
The second very emotional moment during this CS:GO major. Astralis' team manager congratulates the team for advancing in the tournament and then breaks down in tears of joy and disbelief. With already having one stand-in, due to roster changes and major rules, advancing would be harder than normal. But with a second player being rushed to the hospital and the coach with very few play hours having to step in for a pro player, qualifying for the play offs seemed like an impossible task. They won against all odds.
This, for me as a photographer, was about taking the chance of staying behind a bit, reading the emotions before they fully played out. Normally you would have to rush back to edit the winner photos as the editorial social media team wants the happy cheers. I opted for staying, capturing raw emotions rarely put on display.
Ten Seasons of IEM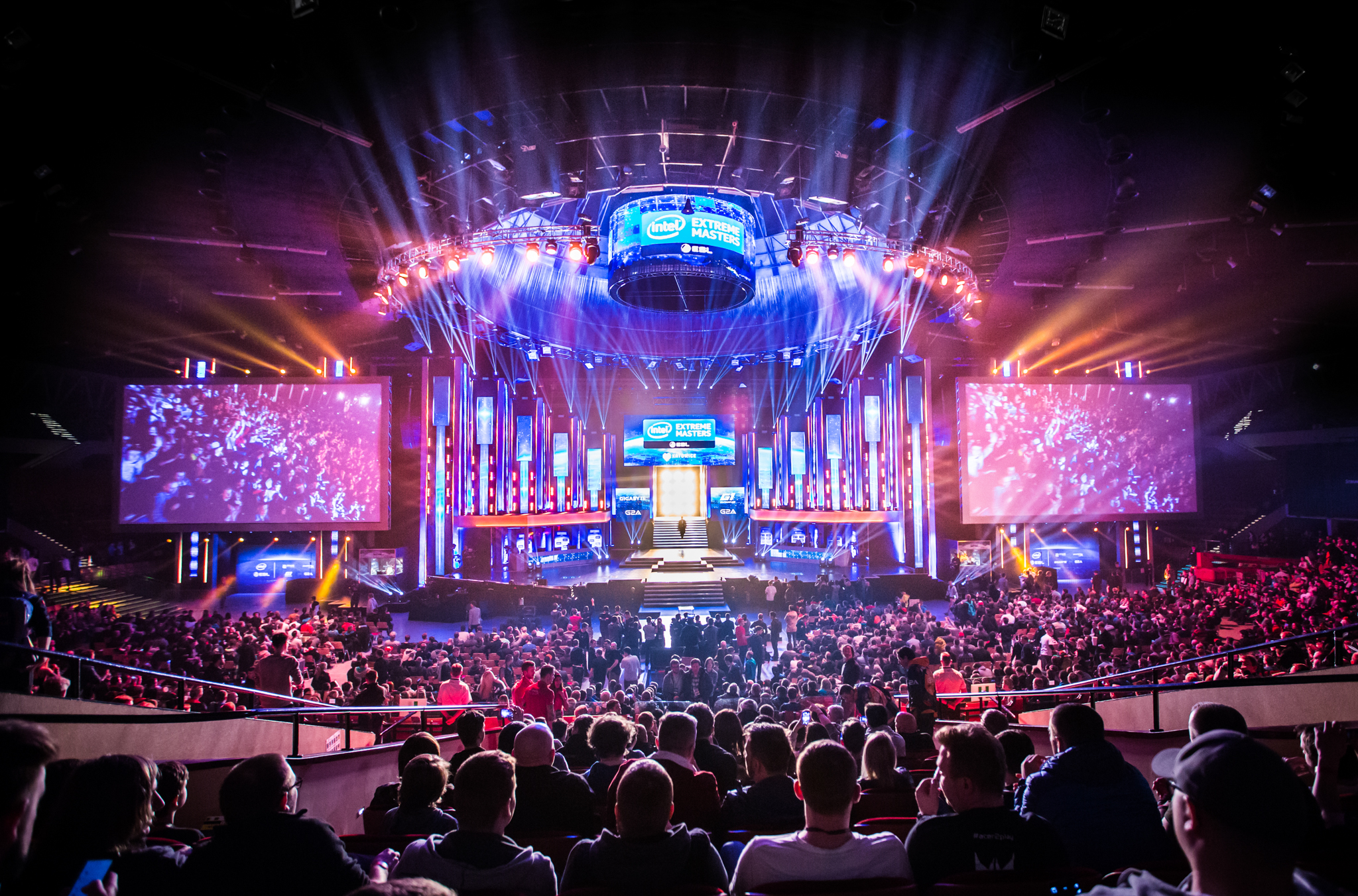 The light falls on the eleven thousand strong crowd as the
Season 10 Intel Extreme Masters World Championship kicks off.
.
This one is really a photo that shows understanding of lighting, colours and editing. While the scene looks like this to your naked eye, the camera have a very hard time capturing the difference in light between the bright stage and the dark crowd as well as all the blue and purple coloured lights. You need to know how to counter, eliminate and enhance hues, highlights and shadows in order to get this result. You need to push your camera to it's very limits and then continue to push the photo in post production.
The Greatest Player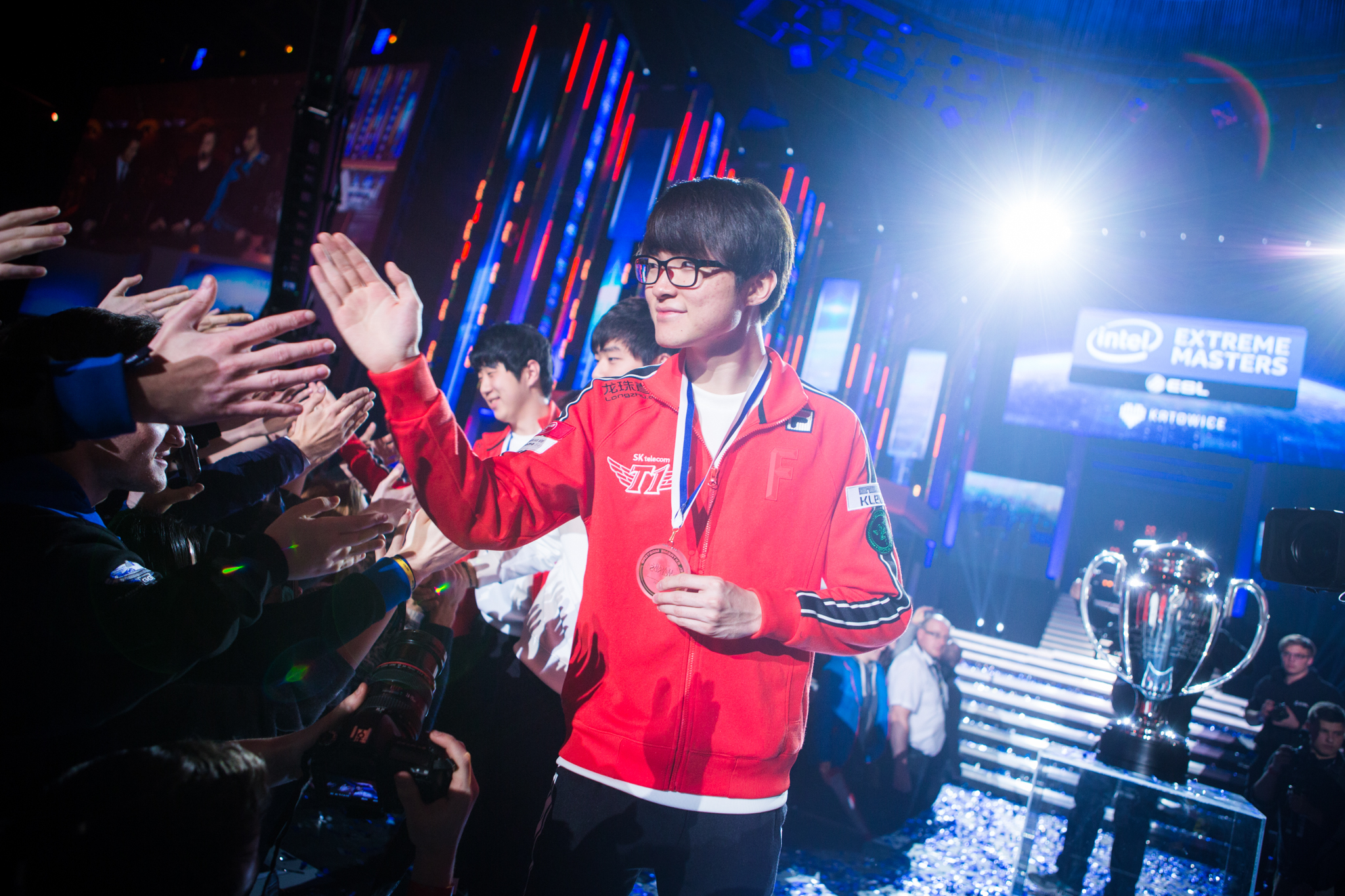 Lee "Faker" Sang-hyeok high-fives his fans after leading his team SK T1
to the Season 10 Intel Extreme Masters World Championship win.
.
Feeling the crowd press in your back as they reach out to high-five the arguably best and most well known player in the world is something you're used to seeing at a concert or maybe the Champions League finals. But this is Intel Extreme Masters and Faker, a world famous League of Legends player. I truly love portraying the fandom in esports and how it's grown over the years.
I hope you like my photos and would be thrilled and honoured if you decided to vote for me.
You can find the public vote for the award here!
Quick instructions on how to vote can be found here: Instructions

---